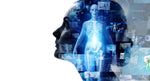 Our bodies are intelligent, it Can warn us when we are sick, tell us when we are tired. Essentially, our bodies tell us when need to pay a little more attention to it.
Our bodies naturally provided us with protein and vitamins that help us fight against sickness and those pains that come from using our bodies. However, as time goes by and we get older we start to se those vitamins, minerals and proteins that we naturally create at a leisurely pace.
COLLAGEN
Collagen is separated into types, four are the most important

Type 1 Promotes strong hair, skin and nails.
Type 2 Promoted joint And cartilage health.
Type 3 Found among tips one helps supports skin and bone health.
Type 4 helps improve eye health.
Collagen is a natural protein that our body generates. Fundamentally, collagen Keeps our bodies together through our skin tissue, bones and tendons. Collagen is every bit as important as any other vitamin that our body needs or produces. Making up one third of the human body collagen has a vital role, It holds cells together and gives your skin strength and elasticity. However, as time goes by our bodies lose the ability to create collagen, diminishing the integrity of Our skin which can lead to wrinkles and dry skin. As well as cartilage problems, weaken nails, thinning and dry hair can also be factor of aging and loss of collagen. Not only do we lose the elasticity of our skin but we also lose cartilage which can diminish movement in our bodies. This is called arthritis.
However when It comes to losing collagen, taking the right supplements can help slow down that procession of aging not only in our skin but also in our bones.
CHONDROITIN

Chondroitin is found naturally within our bodies, with anti inflammatory properties. Chondroitin can help prevent the loss of cartilage in our joints. Over a period of time, with excess use our cartilage (which is found everywhere in our body) can deteriorate. Taking supplements that contain Chondroitin sulfate can help stimulate the restoration of broken down cartilage and reduce pain in joints.
THE RIGHT SUPPLEMENTS
There are many supplements in the market that are available and can help the loss of collagen. However it is important to be meticulous when it comes to what you put into your body.

Glucosamine Plus has three essential ingredients; Chondroitin, collagen and MSM. All of which help support mobility and flexibility that can be lost over time with aging.
Our bodies do a lot for us. They warn us, they take care of us, they keep us safe, they do a lot for us. But as we get older our bodies need more help to get through the pain from loss of bone density, loss of cartilage, loss of collagen. Taking supplements is the best way to help, the best way to maintain our strength and power so we do more and become more active .