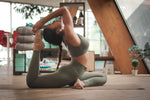 Yoga has been around for thousands of years and remains globally popular even today. People are going to gyms and attending courses during their free time and on their doctor's advice. Still standing the test of time, yoga remains a popular and effective means to relax and to improve one's health. As more people maneuver into white-collar jobs in IT, where hours of sitting a day are expected, work-related conditions such as chronic back pain are becoming ever more frequent. Yoga is known to cure or, at least relieve, these conditions naturally. This partly explains why so many companies...
---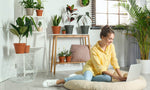 Confinement, teleworking, children unable to go to school … are some of the current circumstances that have increased anxiety and stress in our society. But there are many ways to fight, and some are offered by nature itself. Numerous studies have determined that some plants have properties that can help us calm our nerves, so it is good to have them at home. Peppermint is not only useful for cooking, but; its scent can reduce frustration and enhance awareness. Jasmine its essence has a calming and relaxing effect. Antiseptic: Oil applied to wounds is a very good natural disinfectant. Aloe de...
---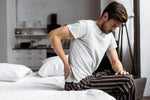 Does just thinking about going to bed make you dizzy? Does your pain get worse after lying down for a while? Do you interrupt your sleep because of back pain? Then you suffer from classic back pain when sleeping or low back pain when sleeping. This is very common in those who suffer from low back pain such as hernias and arthrodesis. When you have a painful crisis of these diseases the static positions are intolerable. If this is your case, try to change positions frequently or take shorter breaks. In addition, there are people who find relief by sleeping...