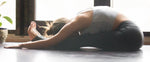 Having the right workout is important. Knowing what workouts to plan to give your body the right distribution of endurance and strength. We all heard the "it's leg day" phrase but have we ever thought about Rest Day. Yes, that is something our body needs and when giving the opportunity many of us do not take it. It might be because we are so hyper focused on getting our body the way we want that we do not understand how muscles and joints take so much pressure forms constant workout. MUSCLE RECOVERY.  It is important for your muscles to...
---
Ay Bendito

Tags:

aloe vera, anti-inflammatory, arnica, arnica for pain, ay bendito roll on, back pain, bad habits, balance, basil, better sleep, blue lights, bone health, collagen development, collagen production, consistancy, cramps, pain, pain control, pain relief, stay focus, stay healthy, take supplements, take vitamins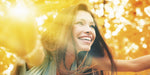 We have become exceptionally good at avoiding our bodies needs when they need us the most. We forget to eat, exercise and take our supplements. Our excuses? We are busy. But if we think about the benefits maybe we can grasp that our health mentally and physically is extremely important. Nutrition We are creatures of habit. We wake up under the sound of an alarm., we shower, put our clothes on, we do everything according to the time we have available after that alarm goes off.  But we do not think about eating a good breakfast, and it is true...
---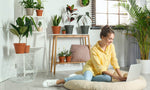 Confinement, teleworking, children unable to go to school … are some of the current circumstances that have increased anxiety and stress in our society. But there are many ways to fight, and some are offered by nature itself. Numerous studies have determined that some plants have properties that can help us calm our nerves, so it is good to have them at home. Peppermint is not only useful for cooking, but; its scent can reduce frustration and enhance awareness. Jasmine its essence has a calming and relaxing effect. Antiseptic: Oil applied to wounds is a very good natural disinfectant. Aloe de...